Residential Window Cleaning
Homeowners love clean windows, but frequently do not take the time to do it themselves. ALOHA can make it happen, and get those windows clean! Our clients have the option of exterior cleaning only; adding interior cleaning; adding screens, sills and tracks are always options. We will alert our clients if we see issues with the windows or their components.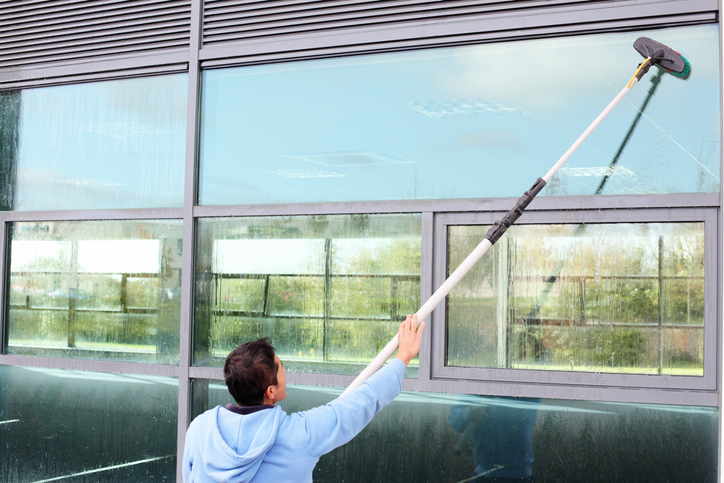 Commercial Window Cleaning
Businesses know that they need to have clean windows for their customers. Employers need their employees to have pride in the place where they work. ALOHA offers annual, semiannual, monthly or on-call services for window cleaning. We have ladders, lifts and scaffolding to make event the highest windows gleam. Our cleaning products and techniques preserve signage, window vinyl and UV protective coatings.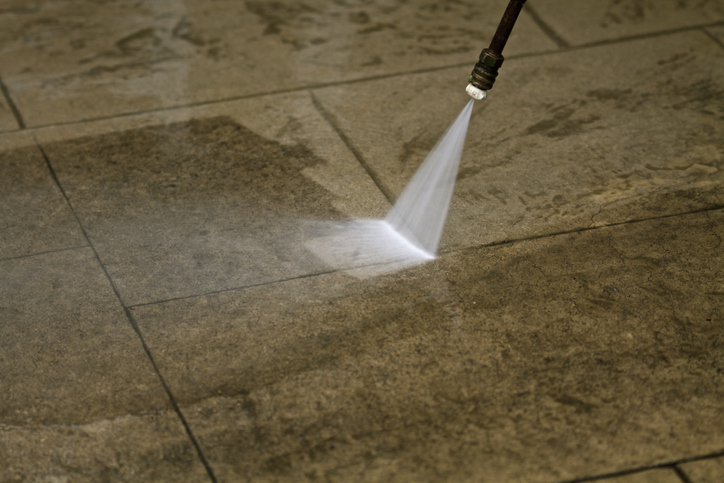 Pressure Washing
Algae (or moss) covered pavement is slippery and unsightly. The same coating on siding and walls detract from aesthetics of your property. Our pressure washing can clean up patio furniture, decks, fencing – any outdoor solid surfaces that accumulate dirt and crud.